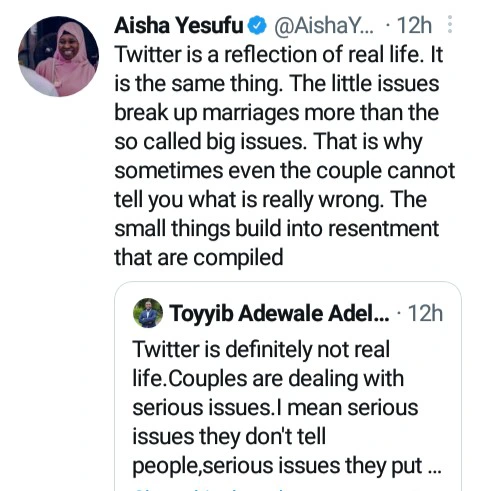 The popular Nigerian female socio-political critic, public commentator, and human rights activist, Mrs. Aisha Yesufu has said Twitter is a reflection of real life.
Aisha Yesufu took to her official Twitter handle to make this known while reacting to Toyyib Adewale's tweet, " Twitter is definitely not real life…"
According to Adewale, couples are dealing with serious issues which they don't tell anyone about.
Meanwhile, Aisha Yesufu, said Twitter is a reflection of real life, and that it is the same thing, little issues break up marriages more than the so-called big issues.
Yesufu added that that is why sometimes even the couple cannot tell you what is really wrong. She concluded that the small things build into resentment that is compiled.
Check below the screenshot of the full tweet of Aisha Yesufu, concerning the subject matter above: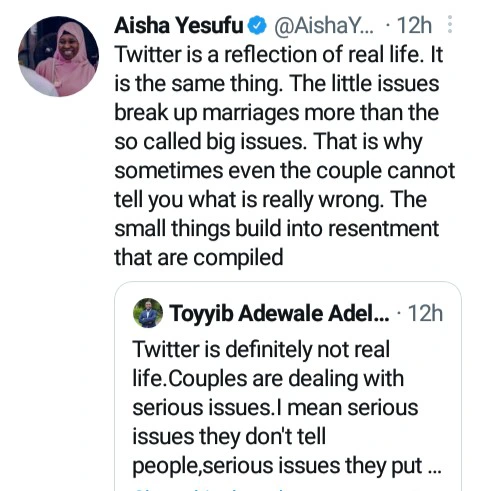 What are your thoughts on what she said, do you agree with her, or do you have a different opinion?
Related Posts